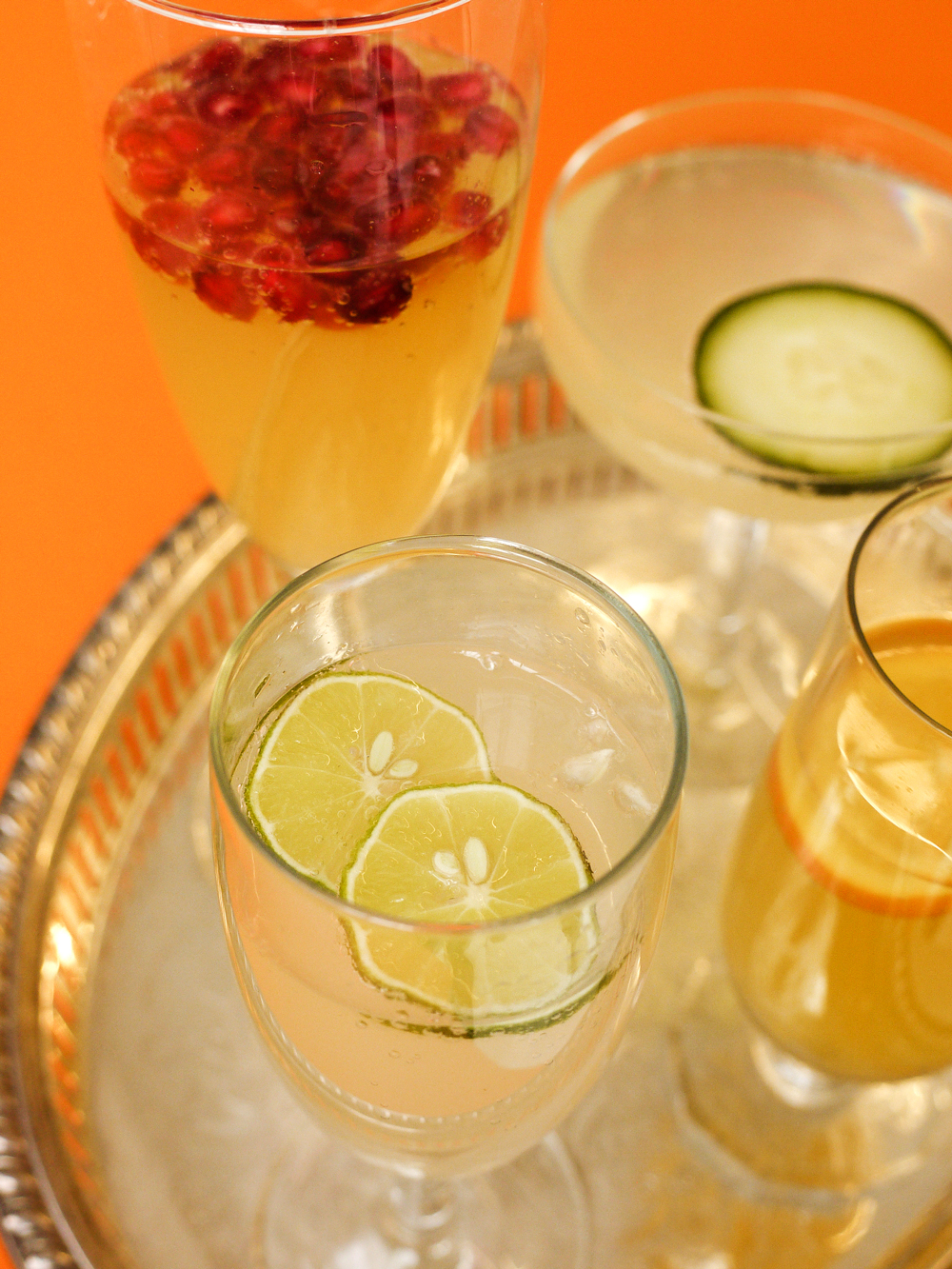 Traditionally "spritzers" are thirst-quenching, sparklign wine cocktails made for easy summer drinking.
The ratio is typically 1:1 wine to sparkling seltzer, but also are 1:2 for an equality refreshing lower alcohol version.
Next time you are entertaining consider setting up a D-I-Y bar for guests to make their own. We suggest an arrangement of chilled Polar Seltzers, 2-3 different types of wines and garnishes.  Add some style with antique glassware from a local thrift store and easy to follow intructions!