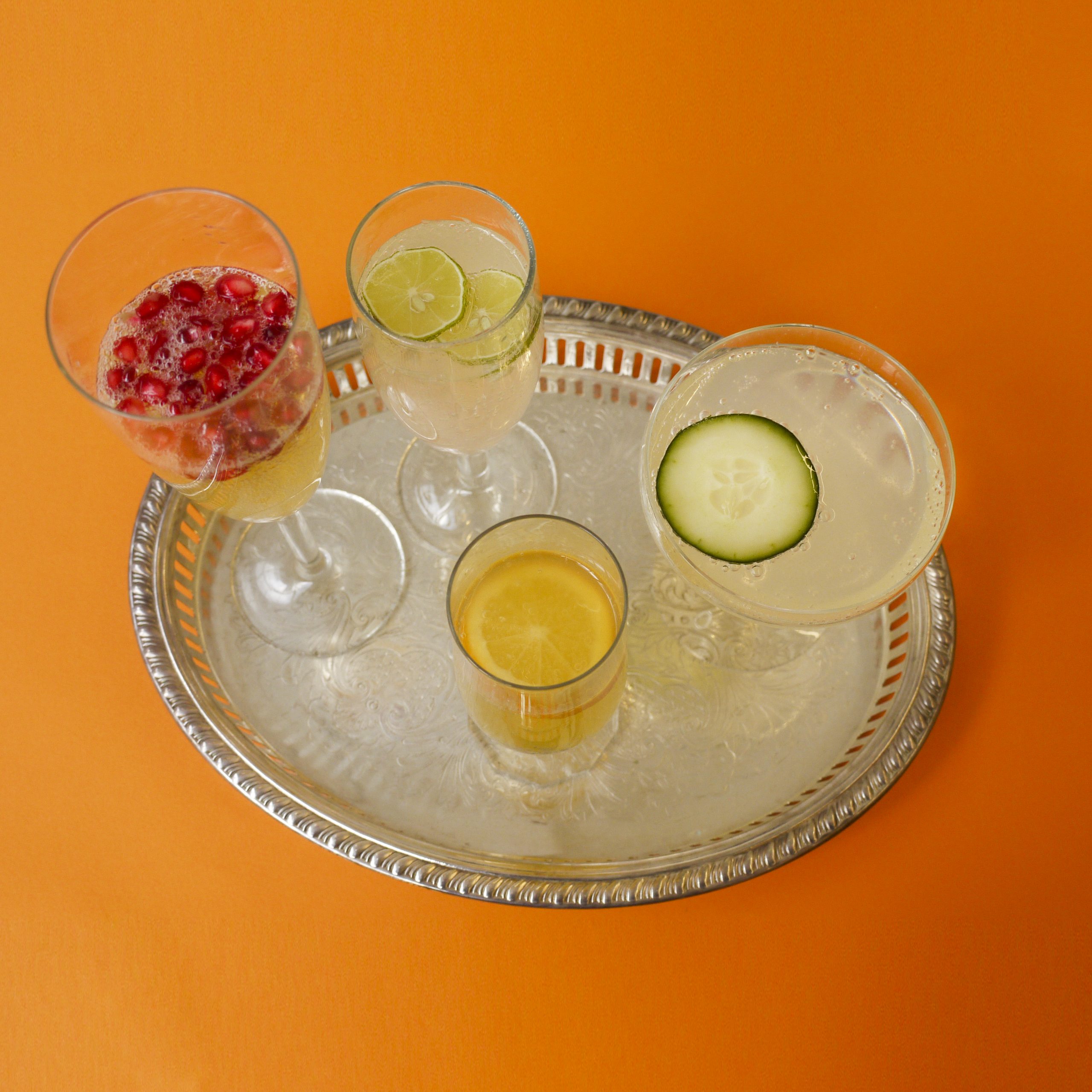 Traditionally "spritzers" are thirst-quenching, sparkling wine cocktails made for afternoon entertaining. The ratio is typically  1:1, wine to sparkling seltzer. However, we suggest a more modernized version that encourages guests to get creative with yummy garnishes.


Suggested Shopping List:

Seltzer

Chilled Polar Seltzers in a wide variety of flavor profiles:
Lemon
Cranberry Lime
Georgia Peach
Toasted Coconut
Vanilla
Wine
Dry white wine
Fruity red wine, such as Zinfandel
Cava or similar sparkling wine

Juice (Mocktail Version)
Cranberry Juice
Peach Juice
Lemonade

Garnish
Pomegranate Seeds
Key Limes, sliced
Cucumber, sliced thin
Orange Wedges
Candied Ginger

Glassware:
Add some style with antique glassware from a local thrift store

Printed D-I-Y Instructions Card:
Craft your own spritzer with 1-part wine, 1-part Polar Seltzer, plus your favorite garnish or a splash of juice.